Tag Archives:
Politics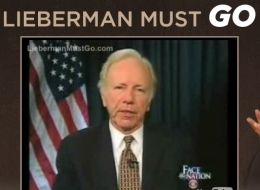 I wanted share with everyone a note that my wife posted on Lieberman's web site. I urge everyone to bombard him with your own thoughts on the matter..
Dear Sen. Lieberman,

I wish I were a constituent of yours.  Then, perhaps, I could fully demonstrate how outraged I am by your self-serving, grand-standing behavior when it comes to the health care reform bill. Instead of worrying about YOUR grandchildren having to foot the bill (and share their wealth), perhaps–in a true spirit of menshkeit–you should think of all those who are less fortunate and less entitled.  Unless we ALL share the burden, our society can't move forward as a humane people.  When did you forget that Torah lesson? Your agenda does NOT look like it's coming from an independent thinker, but from an angry, vengeful politician. And that makes me one angry, disgusted and cynical voter.  Too bad I can't vote you out.

–Beth Krieger
It's been a few weeks since I last posted, so I have a lot to catch up on. First I owe an election night report.
Beth and I boarded a Cathay Pacific flight to Bali via Hong Kong at 10pm on the night before the election. I knew we would have about 2 hours to catch some election results between flights in Hong Kong. We landed at about 8am on Weds local time, which is 7pm Tuesday night in New York. We raced to the business class lounge, not knowing whether we would be using wifi on my phone, or my laptop, or some other method of getting some news. At the lounge we immediately found a wide-screen TV tuned in to CNN. There were a handful of people gathered around, and other folks would stop to glance at the TV as they passed by.
14 days to go until the election, and from what I can see, everything is trending in the right direction. There's a part of me that is beginning to allow myself to dream about the possibilities. If Obama does indeed manage to win, there's no doubt in my mind that it'll be a true game changer in just about every way. New found respect abroad? Check. Forever removing the glass ceiling on race? Check. Reinvigorating the American dream? Check. Then there is the other part of me–I guess you could call it the Cubs fan part–which keeps reminding me that the Democrats (like the Cubs) have a way snatching defeat from the jaws of victory. In the meantime, I've become addicted to CNN, watching the pundits and reading into every potential portent.